A recognised player in Finistère as a developer and sub-divider since 2001, Polimmo puts its experience and expertise to work on your project to build a custom-built single-family home in southern Finistère.
I configure
my home
Use our configurator to find out which of our many designs is right for you.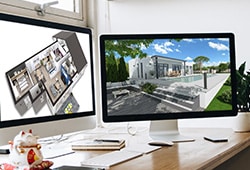 I discover
the
inspirations
Discover our inspirations for choosing the ideal home (modern, contemporary, traditional) and making your project a reality.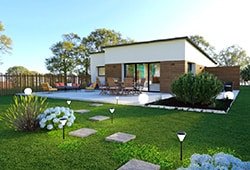 I would like to share
of my
project
Do you have a more or less advanced idea of your own home project? Come and discuss it with us!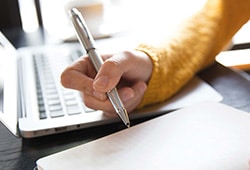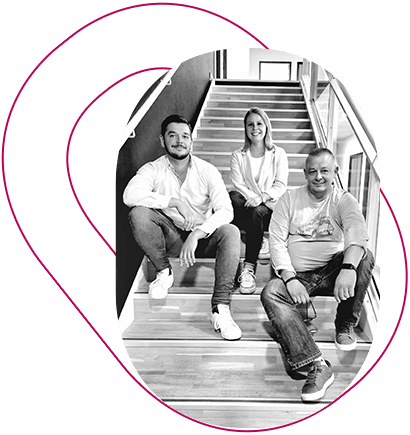 Discover our team
Meet the team at Polimmo La Maison, specialists in single-family homes. We'll be with you from the very beginning of your project through to handing over the keys to your home, and even beyond.
Customisation, support, quality and expertise: we're committed to making the project of a lifetime a success!
Our latest inspirations single-family homes
Contemporary single-storey house. Come and discover this charming house. A perfect blend of contemporary and traditional styles. You'll find it in the roof, with its 45° slope and natural slates, and in the...
See the production
Modern single-storey house 143 Original, modern, friendly single-storey house. Warm thanks to its wood clad sides. This house is completely exterior-focused thanks to its many windows, and is bathed in natural light....
See the production
Modern single-storey house 150 This large family home has a modern and original architecture. The combination of different colours and materials makes it unique. The wood cladding at the entrance and on the terrace side blends...
See the production
You want to buy or sell a plot of land?
Thenews of the month of polimmo the detached house
The Polimmo La Maison team is keen to give its customers a concrete idea of their future home, even before it leaves the ground. While 2D plans give you a good idea of the surface area and layout of the rooms, there's nothing like a 3D visualisation to give you a real feel for the...
Read more