The Polimmo La Maison team is currently overseeing the construction of a house with a swimming pool in Quimper.
The
project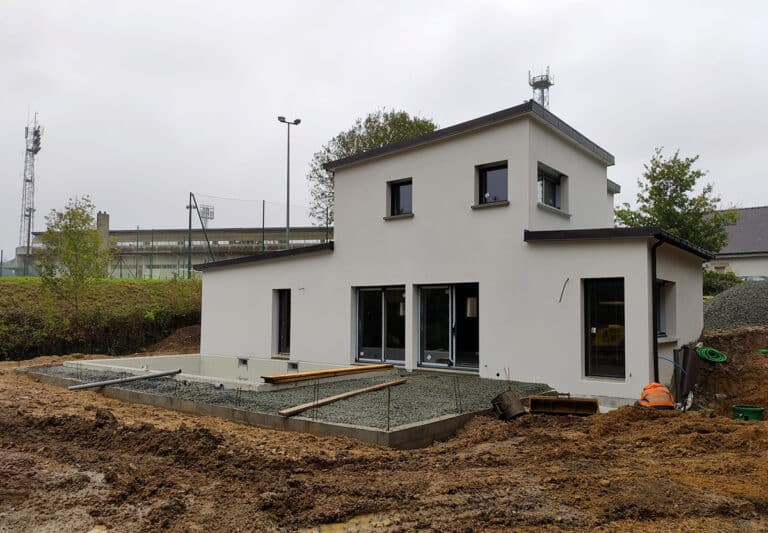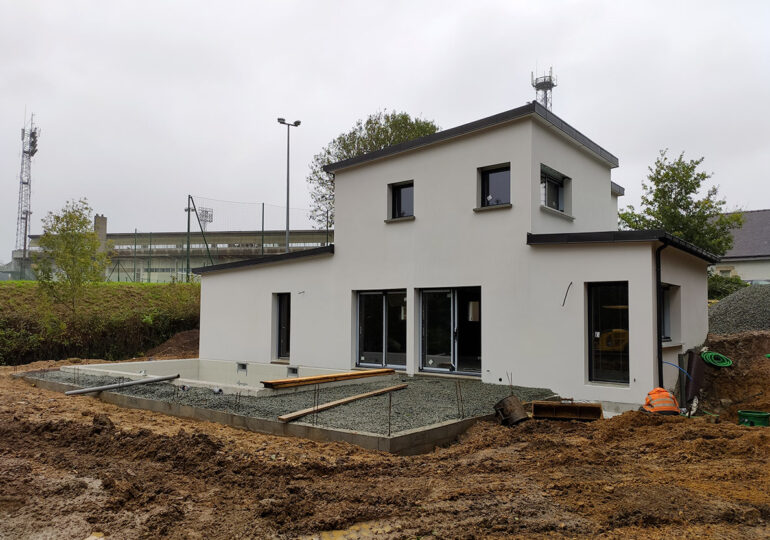 Our client's project involved building a house on a plot of land that was large enough and compliant enough to accommodate a swimming pool. The 1366m2 plot was perfect for this.
The criteria requested for the house were incorporated into the project presented by our team and approved by our customers. The future house, with a living area of 133.5 m2, is contemporary in style and has one storey. The ground floor comprises:
a 50m2 living room
two bedrooms with en-suite shower rooms
a WC
A two-part staircase leads to the first floor, which comprises :
a 13m2 bedroom
a 6.10m2 bathroom
a 6.76m2 office
a 4.34m2 dressing room
The
result
The pool will have a technical room and changing room. The project is scheduled for completion in February 2021. Our customers will be able to make the most of the spring by landscaping their gardens and taking their first dips in the pool as early as next summer.