The Habitat et Immobilier Viving show in Quimper will take place this year from 8 to 10 October..
Come and see us on our stand at the Quimper Cornouaille exhibition centre!
Move your project forward at the show
Housing and Real Estate
No fewer than 150 professionals will be present at the Quimper show. Do you have a property project that you'd like to bring to fruition with the best professionals in Finistère? Come and meet them at this exceptional show. Renovating, extending, decorating, fitting out, and in the case of Polimmo La Maison, building... You'll find all the information you need to complete your property project.
Polimmo La Maison
At your service
The Polimmo La Maison team will be on hand to provide information and advice on building your own home. Polimmo La Maison designs your custom-built home and puts its expertise at your service. We will be happy to show you our creations and answer any questions you may have.
Our team looks forward to meeting you and getting to know you. We look forward to helping you move your project forward at Habitat & Immobilier 2022!
Some examples of
customisable creations
Here is a selection of some of the creations offered by Polimmo la Maison. We'll have plenty more for you to discover on our stand from 8 to 10 October.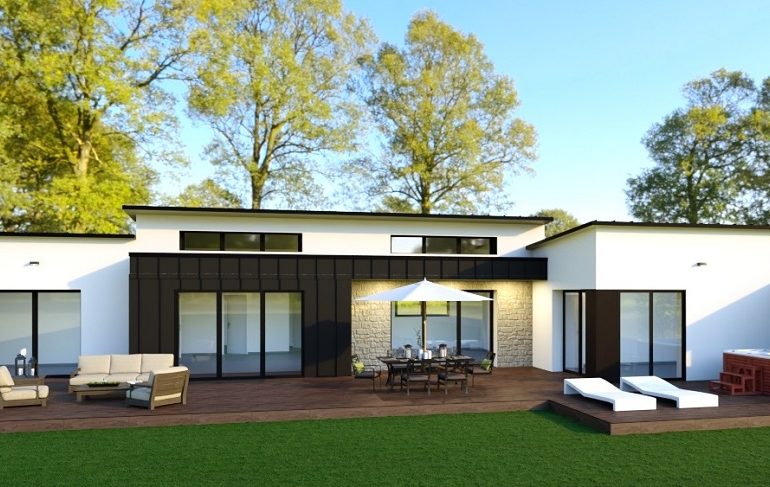 Atypical, elegant and vast (154 m2), this beautiful home opens onto the exterior and successfully combines stone and zinc.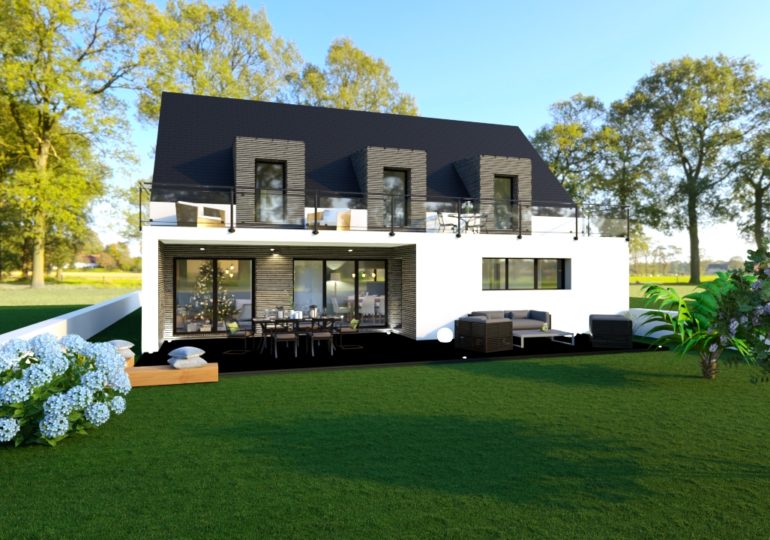 Perfect for a family with its 143 m2, master suite and three bedrooms,
This traditional contemporary house also has a mezzanine that can be converted and an office.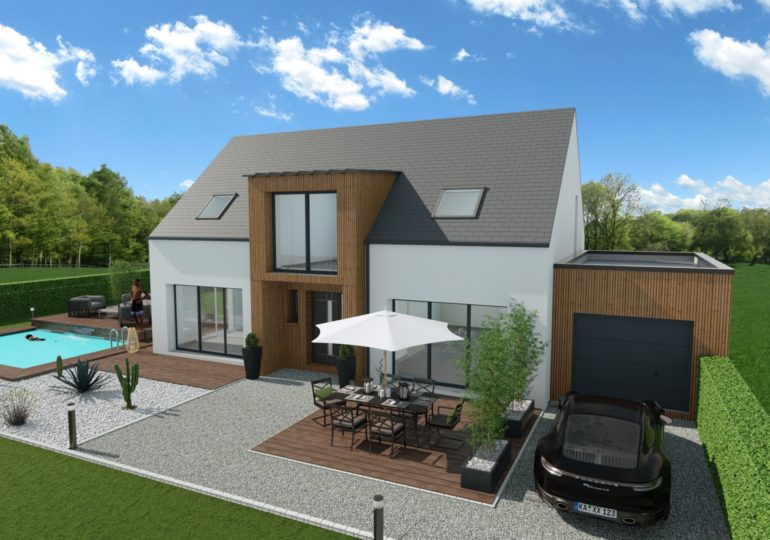 The wood cladding overhang blends perfectly with the natural slate and pitched roof.
With its functional garage, it's perfect for a family! 
---
See you at the Habitat et Immobilier show in Quimper, from 8 to 10 October 2022!
---