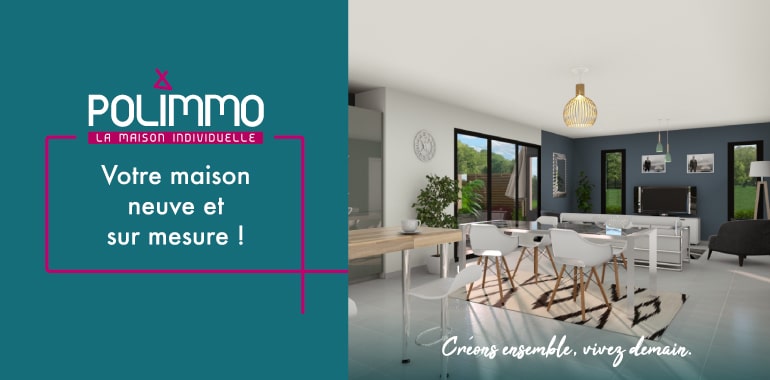 The Polimmo La Maison team is keen to give its customers a concrete idea of their future home, even before it leaves the ground. While 2D plans give you a good idea of the surface area and layout of the rooms, there's nothing like a 3D visualisation to make you feel at home! To provide you with this visualisation of your interior, we use the following software CEDREOHere's a presentation.
CEDREO, multifunctional architectural design software
The Polimmo La Maison team will design your home to suit your needs, your wishes and your budget. We're here to listen to your needs and make the project of a lifetime a reality: building your own home.
To make sure we understand your requirements before we start the construction phase, we can offer you a 3D view of your home and its rooms. So you can "visit" your future home!
To create this 3D immersion, we are using CEDREO, an architectural design software package that focuses primarily on the creation of house plans and 3D visualisation. It is designed to be simple enough for home builders, interior designers and renovation professionals to quickly create preliminary designs and renderings, without requiring in-depth technical skills in 3D modelling or CAD (Computer Aided Design).
It can be used to design the plans for your future home, as well as to visualise and display the plans. photorealistic 3D rendering. This makes it easier for you to imagine what your home will look like, and to ask us to modify our design if necessary.
Some examples of 3D views created with CEDREO
Here are a few examples of living spaces designed with CEDREO by Polimmo La Maison.