The Polimmo La Maison team helped Mr and Mrs L. with their project to build a traditional and contemporary house. We followed them at the start of their project (read the article). The house has now been built, and here is what our customers have to say after the keys have been handed over.
Looking for a home with
a ground floor bedroom
Our initial plan was to buy a house that met our criteria, in the old style, with a master bedroom on the ground floor and a large living room. Unfortunately, our search was unsuccessful, so we reconsidered our criteria and decided to build a detached house.
We turned to Polimmo la Maison, whom we met at the Salon de l'Habitat in Quimper. Céline Cornec and Maud Maltret presented us with a preliminary project that met our expectations.
Afterwards, we visited several houses during open days, which made it easier for us to plan ahead.
A proposal in line with
our wishes
We liked the project proposed by the Polimmo La Maison team: the exterior design, which combined contemporary and traditional styles, the master suite on the ground floor, the large living room with lovely bay windows, the separate first floor with two beautiful bedrooms... What's more? Our budget was respected and the plans for our future home were in line with our initial criteria.
A team
listening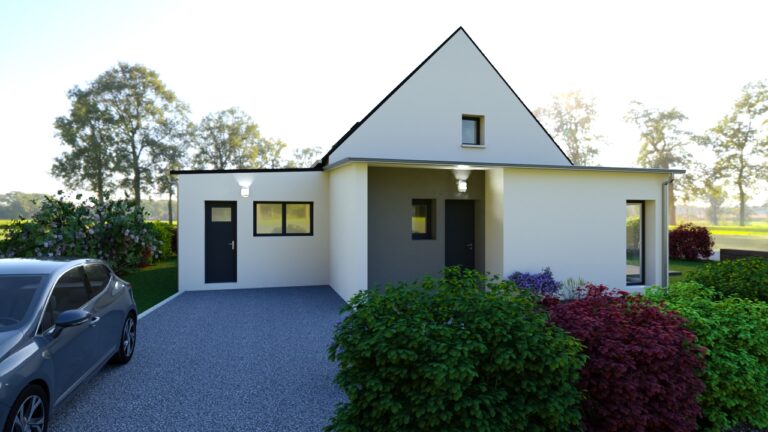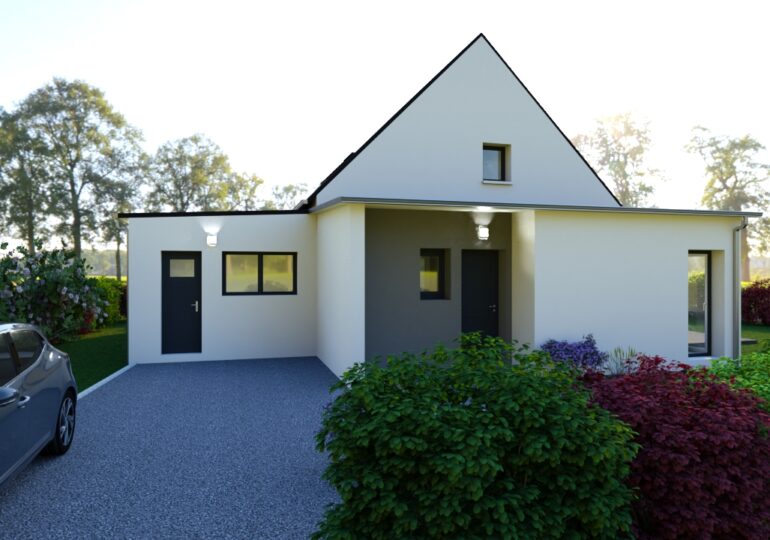 Very serious follow-up, a real human relationship with the team, the availability of the site manager, dynamic and committed professionals... In short, great satisfaction and a result that meets our requirements.
Polimmo La Maison helped us find a plot of land in a very quiet area. Once the choice had been made, the purchase was quickly signed.
Our house was delivered on schedule in September 2021 and fully met our criteria. I would recommend Polimmo La Maison because the team is always on hand to answer our questions and to help us with the administrative aspects and the quality of the work.
Thank you to the Polimmo La Maison team for making our dream come true.